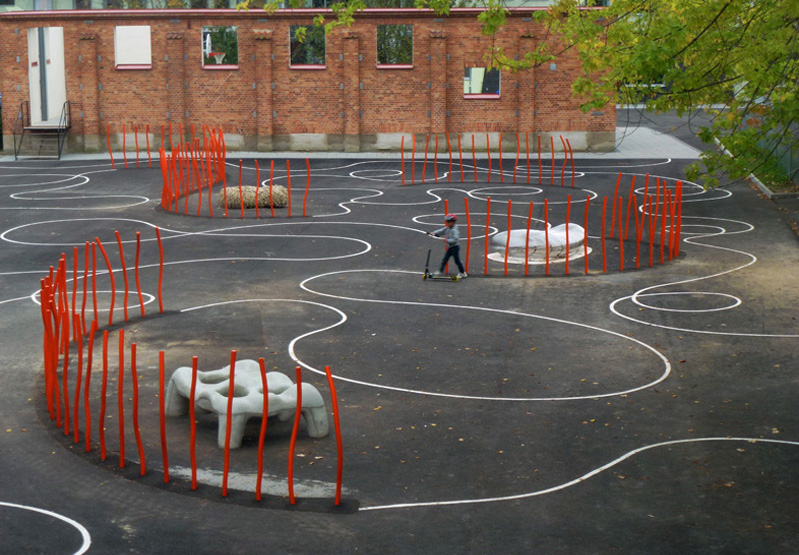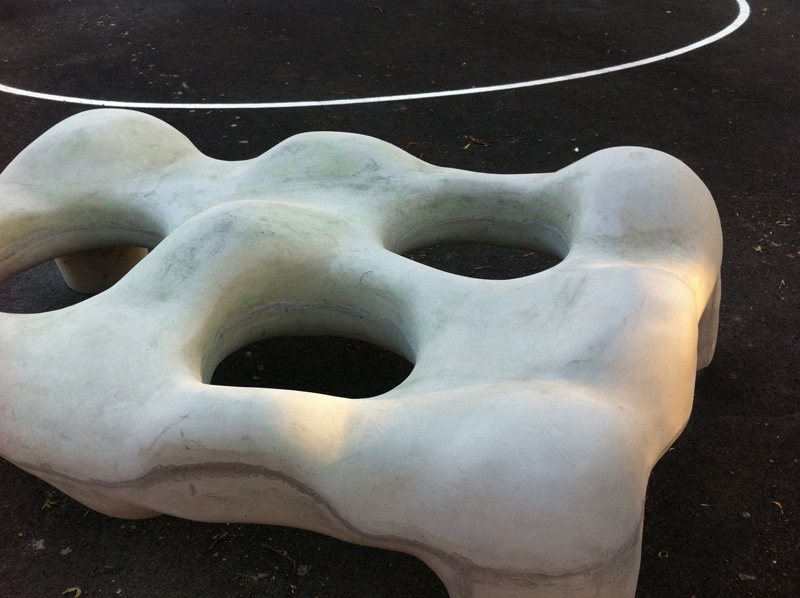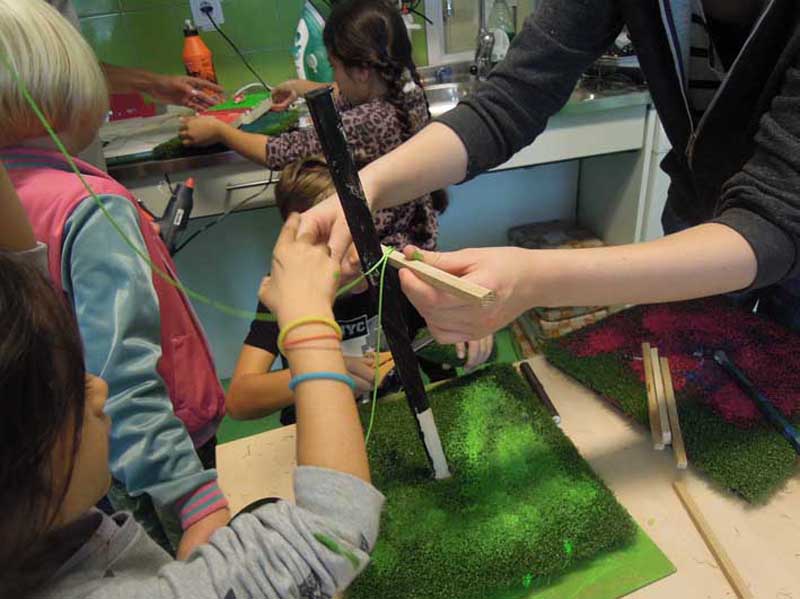 with with Thomas Nordström and Beatrice Hansson
We are interacting with the schoolyard in a simple way. There are lines that goes  around in circles like a pattern. Three different types of elements form a whole that can be described as a stylized landscape, a game plan, a map, a model, a different world that can represent exactly what the kids want it to be in their ongoing play.

The perspective can change. The objects can become meeting places with secret names.
In a creative school project, we worked with all children in the school. They investigated and discussed about the works in the playground and the children portrayed their own interpretations and versions.